---
After a lot of research, we found that most of the current posture correctors can not satisfy customers, so we developed this product!
A Healthier, More Confident You! The difference our posture corrector can make for you and your family!
Perfect for Yoga enthusiasts, Office workers, Low-headed people, students,gifts for family and friends.
The retractable design is very convenient, and both adults and children can use it.
Built a good posture for your kids, a good posture is essential to the healthy growth of children
Relief of back pain, relieve chest hunchback, neck, and back pain caused by long-term work and looking down at mobile phone and computer.
Unlike the wearable posture corrector, it doesn't strangle your shoulders, it doesn't sweat, and if you keep using it for 10-20 minutes a day, it will have amazing results.
Made of stainless steel and foam, the reinforced stainless steel pipe is strong and durable , and the high-density foam is soft and comfortable.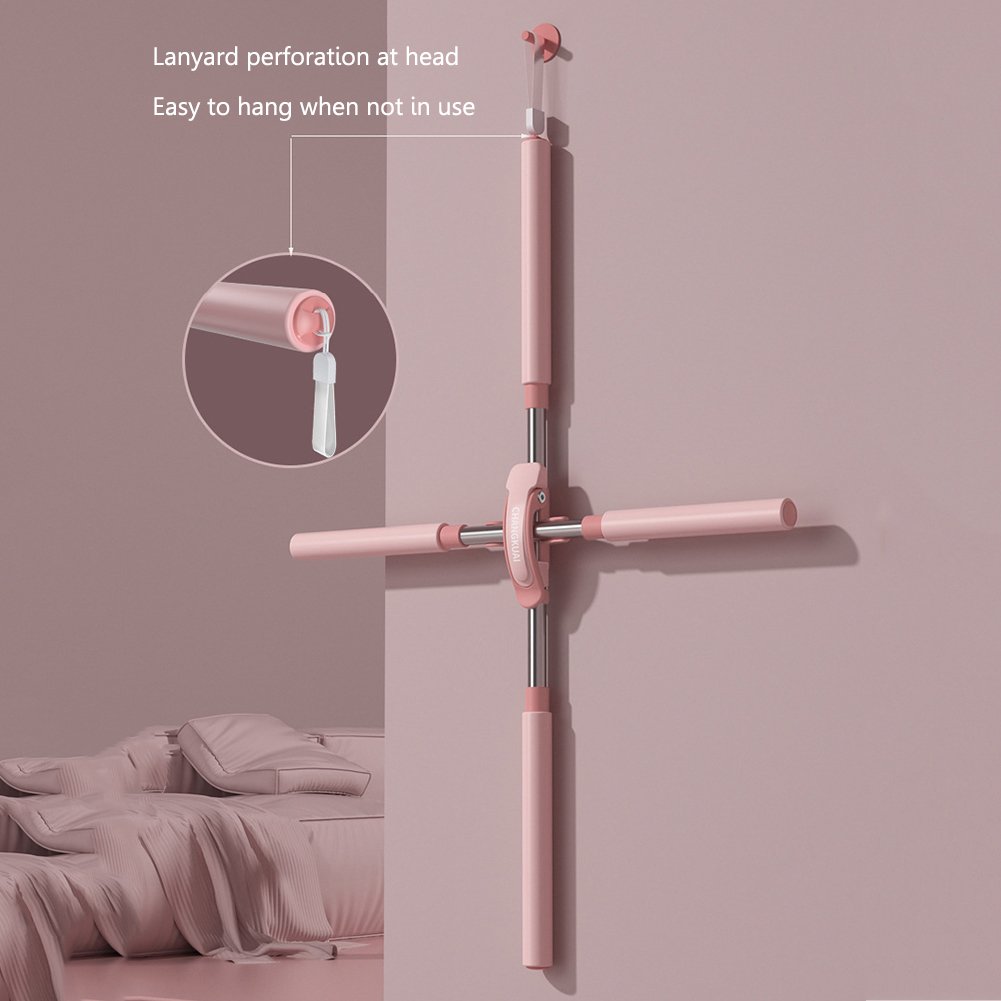 The improper posture of students can easily cause myopia, poor overall temperament, and affect bone growth.
Hunchbacked people have poor overall posture and are in great need of posture correction
Office workers often have back pain, our posture corrector can stretch their back, use a few minutes after the body is obviously a lot more comfortable
FEATURES:
safe to use, durable, and environmentally friendly. You can use it with more confidence.
.
Applicable Place:
To create a beautiful figure, reshape the charming body and correct the tight waist and the front of the neck.
Smooth Surface:

 
Its smooth surface doesn't hurt the hands, without burrs, with manual polishing, smooth and comfortable touch.
Function:
Give the slim S-shaped waist, create a beautiful chest, and shaping the beautiful body.
Using Method:
 Put the stick inside and take it out, keep the holder tight, and slowly tighten your head. Open your shoulders to correct the contracted waist and reshape the beautiful body.
Adjustable Length, Free Expansion: Meet the needs of different heights, the shortest 54cm and the longest 86cm can be adjusted, simple and convenient operation, and you can take the Yoga Stick to the gym or other places you want.

Specification:
Material: stainless steel, foam+PP, safe to use,durable leanden vironmen tally friendly. You can use it with more confidence!
Length: 62-92cm.